Stay Connected
OfficeAnywhere gives you direct access your restaurant. There's no need to stay late or commute back to the restaurant if you forgot to change the specials for the Big Game tomorrow.
Pair up with ReportingAnywhere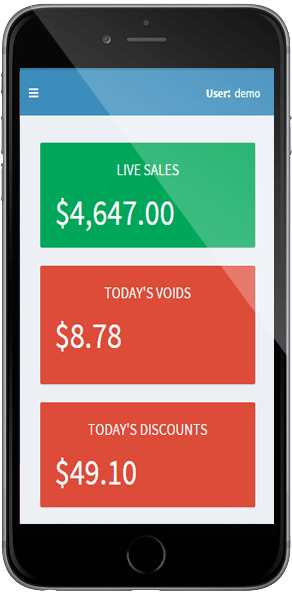 Information in the palm of your hand
Access your restaurant's information anytime from anywhere.
ReportingAnywhere offers crucial reports to help you make quick and informed decisions.
View live sales up to the minute
View labor usage and labor dollars
View discounts and voids
Compare sales between locations
View promotions & dollars that the promotions bring in
View a breakdown of all category sales