Top off your Pizzeria with Higher Profits
using MicroSale's Pizza POS System
INCREASE REVENUE
Complete phone orders faster with auto-completion addresses and customer profiles
Take a credit card over the phone to ensure payment
Multiple security access for theft prevention
Cash control with Driver Reports
INCREASE EFFICIENCY
One-touch driver assignments with onscreen map
One-touch modifier changes
Easy 1/2 and 1/2 pizza topping toggle
Easy stop-by-stop directions
Integrated Caller-ID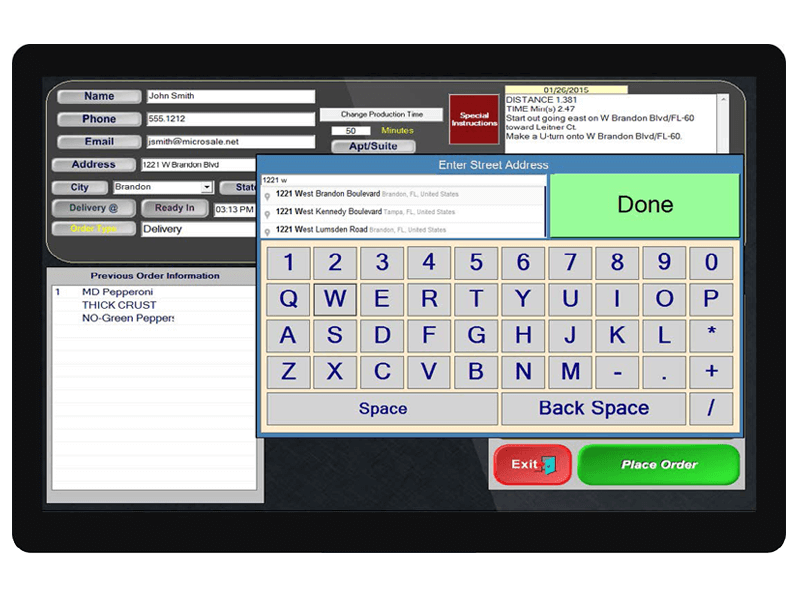 Taking phone orders could not get any faster
When you begin typing in a customer's address, it will populate addresses near your location. MicroSale uses a third-party integration at no charge to you. This means there is no database to update or maintain!
Auto-filling addresses speeds up the delivery process, prevents errors, and gets orders out faster.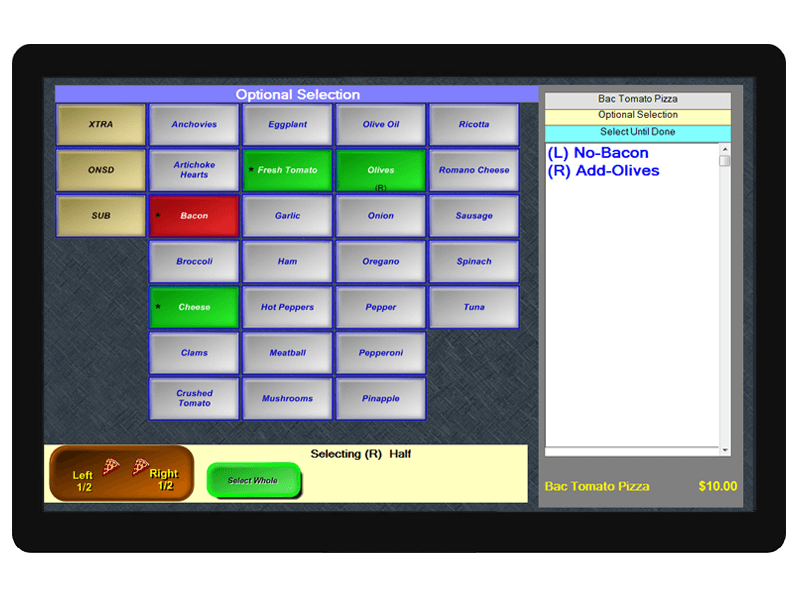 Included Toppings & One Touch Toggle
Included toppings in menu items are highlighted in green. Simply touch a green modifier to turn it red for a "no" or touch a gray item to turn it green for an "add". It saves your employees time and improves accuracy.