ReportingAnywhere – Cloud Reporting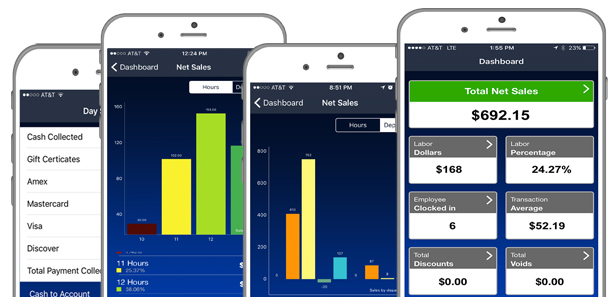 MicroSale, the restaurant Point of Sale (POS) system fully developed and maintained by former restaurant operators, has confirmed that the official launch of its brand new industry-leading package, "ReportingAnywhere," will take place in the middle of next month. Trusted by over 12,000 high profile names across North America including every United States Air Force base in the world, the company's latest high-tech offering represents a revolutionary breakthrough compared to traditional restaurant Point of Sale systems with cutting-edge cloud-based capabilities
Starting next month, the company is excited to marry its Windows-based architecture with the new ReportingAnywhere cloud-based platform. This will provide restaurant owners and operators with the increased ability to track sales, discounts, voids, and other key metrics instantly on any internet enabled device. The POS system seamlessly runs locally at restaurants online or offline where data can enter the cloud for real-time analytics.
"We're extremely excited to finally release our app to the marketplace. We've been working closely with several of our loyal customers in order to create an exceptional app that delivers exactly what restaurant owners need to effectively manage their business," asserted, Megan Branca, Marketing Coordinator, KIS Software, Inc., DB MicroSale POS Systems. "The best part about MicroSale's ReportingAnywhere app is it's going to continuously grow and develop. As more customers come online, we'll be delighted to accept requests for a host of new features and functionality. With a low subscription fee, users can enjoy all updates and changes as standard."
From its headquarters in Tampa, Florida, MicroSale and its team are sought out by the owners of a variety of restaurant environments in every corner of the United States and beyond from table service to quick service, bars, and nightclubs, pizzerias, cafes, bakeries, and ice-cream parlors. The ReportingAnywhere package includes a website for drill-down, detailed reports, and a simplified real-time app that will be available in the App Store and Google Play store. The package will be available through local dealers and directly from the company.