MicroSale to Launch System at Jon Smith Subs

Jon Smith Subs
Jon Smith Subs currently has 12 locations and growing quickly due to their commitment to serve the absolute highest quality overstuffed, marinated grilled sirloin steak and real chicken breast subs. Jon Smith Subs prepares everything in each store every day. The sirloin steak and chicken breast are trimmed, sliced, seasoned, marinated and grilled to order.
New Solutions
With high volume and specific needs, Jon Smith Subs set out to find a new POS system. MicroSale was decided as the pilot for the latest store in Oviedo, Florida.
Jon Smith Subs is the perfect type of restaurant to take advantage of MicroSale's offering. MicroSale put in their most versatile hardware solutions including the SAM4S Titan-160, ChefTab Kitchen Video system, and Verifone VX 805 chip readers. MicroSale also used a variety of software features to help cashiers fly through orders and help customers get their subs faster.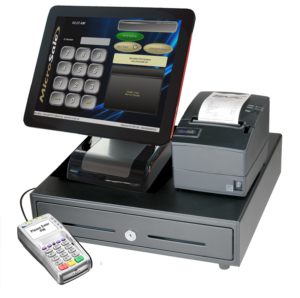 Titan-160
After a search for years, MicroSale has chosen the Titan-160 as its main POS hardware solution. The Titan-160s are robust, fast, and have the best reliability to date.
Verifone VX 805
The VX 805 features a sleek and ergonomic design, with intuitive ATM-style interface and large keypad to make it look as good as it feels. With its blazing-fast processor, the VX 805 PIN pad can handle even the most complex and demanding transactions.
Chef tab
Chef Tab is an Android-based kitchen video system. It's a robust, small footprint solution at a fraction of the cost of other kitchen video systems.
Using patent-pending technology, Cheftab processes any textual receipt data sent to the ChefTab from the POS system and automatically recognizing items, modifiers, and other important data.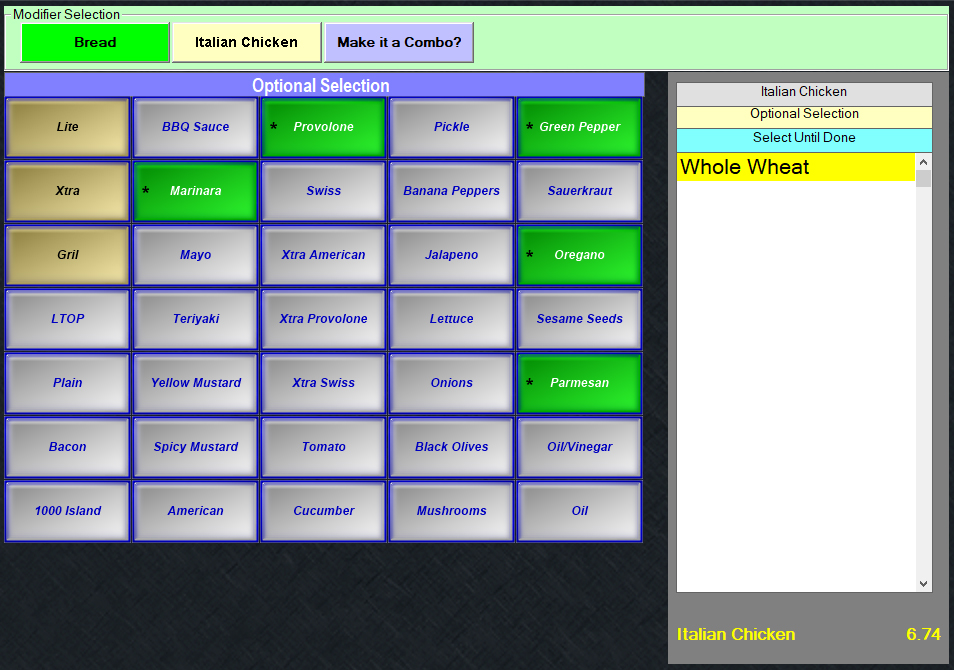 Green buttons
This is what we're known for!
Included toppings are highlighted in green. The modifiers work as a toggle – tap a green item to make it a 'No' and a gray item to make it green for an 'Add'.
The sub toppings also use the "Order as Programmed" feature which means that regardless of how the cashier rings in the ticket, the modifiers will always reorganize in a specific order. This helps the cooks craft the subs quickly in the order of the ingredients on the line.
If you want to see what MicroSale can do for your restaurant, please contact us at info@microsale.net or 844-454-4900