Everything you need to run your business.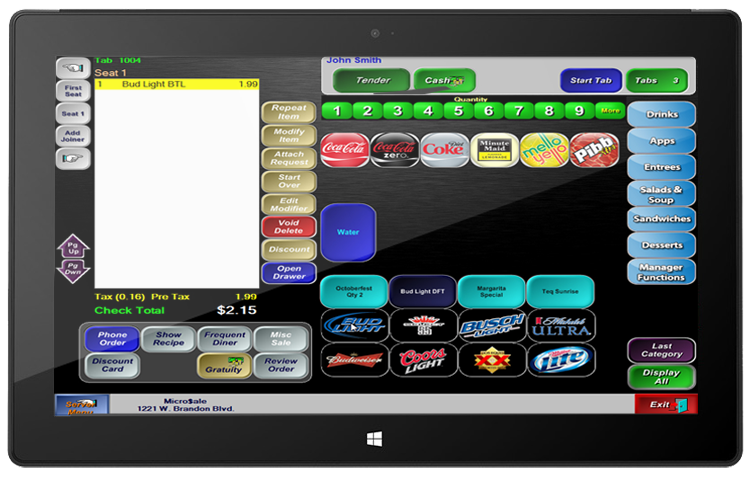 Experience the Freedom of choosing your own processor.
MicroSale is not a registered ISO or credit card processor. Our goal is to provide you with the best software solution for your restaurant, not to take portions of your credit card revenue. You are free to shop rates and shop different options to find the best fit for your business.
Table Management (with email reservations and wait list)

Employee Management (time clock and integrated payroll)

Automatic happy hour pricing

Security management (Access levels by employee, defined roles)

Discounts and auto-combos

Automatic daily close & batching

Automatic nightly email reports

Integrated Google Maps for delivery
Multiple payment methods / split payments

Accept refunds; cash, credit card or custom payment type

Supports bar code scanning and biometrics

Internal gift card program (no transaction fees or hosting fees)

Integrated with multiple online ordering platforms

Integrated with multiple kitchen display systems

Proprietary inventory program available

Multi-unit management software available

Supports multiple languages; employees can choose preferred language when logging in
Fits your budget.
MicroSale is tailored to work with any budget. With one no-haggle low monthly fee, you'll get lifetime upgrades, live 24/7 support, and security updates. If you rather own the system, you can purchase the system in full or lease-to-own.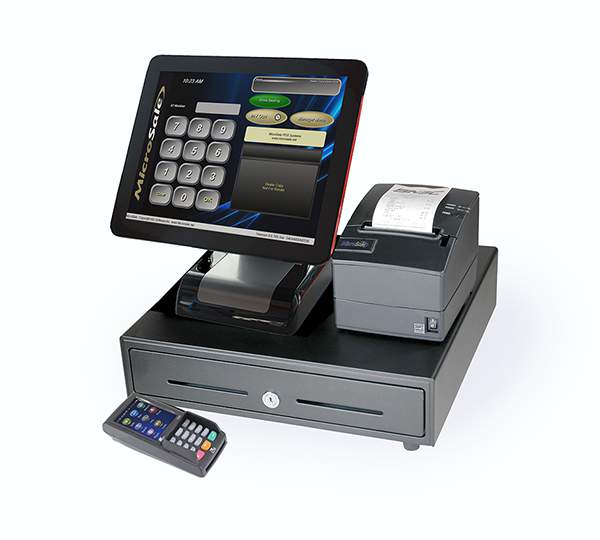 Access your data 24/7
Use ReportingAnywhere on your desktop, iPhone or Android to view sales, discounts, voids, employees on the clock and other information in real time. Track data in real-time to make money-saving decisions.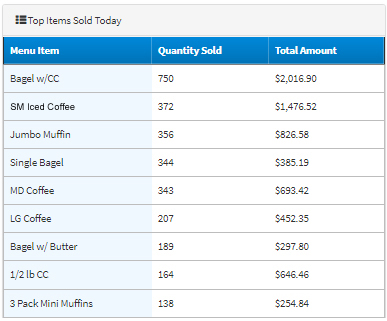 Get instant insight into your business
Use ReportingAnywhere to get real-time sales reports by item or department, view tender types, discounts, and voids. See your highest and lowest selling items; find opportunities to switch out lower selling items with new LTOs or reexamine pricing.
Grow your Business
It all starts with one. Whether you are happy with your single location or planning to franchise out, MicroSale is designed to help you grow.
ReportingAnywhere gives you a real-time view of each restaurant location in one place. Set access by username; store owners only see their locations while regional management can view all locations.  Multi-unit software comes with reporting and menu management by location, market or region.
Up-to-date Processing Standards
PCI Compliancy keeps your system secure and customers can trust you with their sensitive payment card information. With two integrated platforms (Datacap and Pax) and over 10 credit card processing partners, you'll find exactly what you need.
One size fits all
MicroSale is built for all types of restaurants, from full service to food trucks.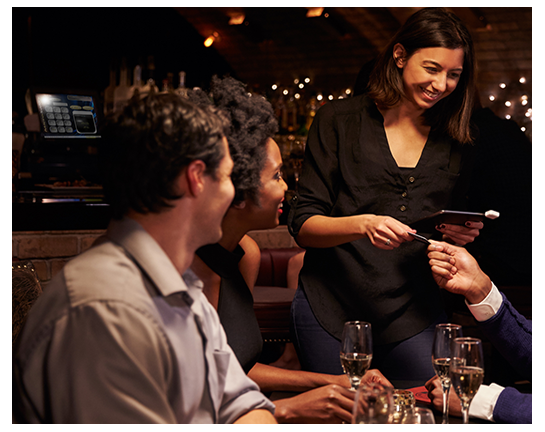 Quick order entry, included table management, reservations & wait list, course ordering, timed hold releases and more.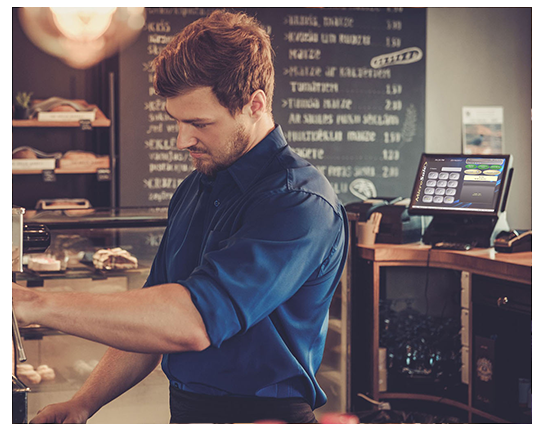 Conversational ordering, one-touch modifier swaps, mistake-proof prompts, highlighted ingredients and more.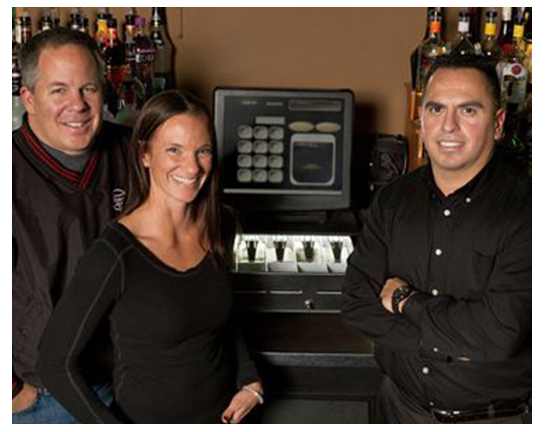 Quick tab management, start a tab with a credit card, one-touch doubles, automatic happy hour pricing, age verification and more.
Manage phone orders & delivery
Keep lines open – manage up to 8-phone lines in the POS
Receive online orders directly in the POS
Fire orders automatically based on a specified time set by the customer
Save customer information for faster assistance; save delivery address, last order and payment information
Included delivery module; multiple delivery fees, assign drivers from a graphical map, use labels printed from the system to quickly and accurately bag orders
Can we answer any questions? We're here to help! Please contact us for more information.