Your job just got a lot easier.
In addition to the red/green one-touch toggle for quick modifications on pizza orders and automatic discounts for error-proof BOGOs, the software now includes integrated mapping and displays an on-screen map for delivery assignments.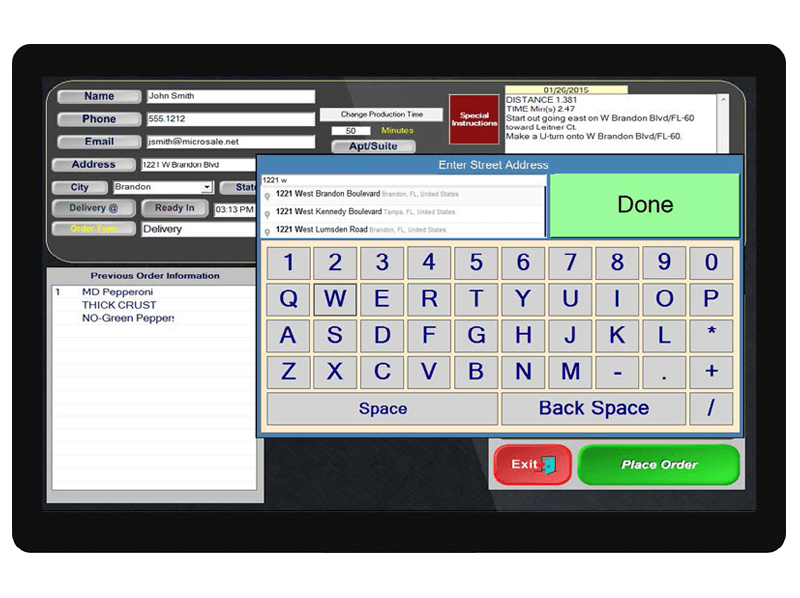 Taking phone orders could not get any faster
Addresses populate near your location. MicroSale uses a third-party integration at no charge to you. This means there is no database to update or maintain!
Auto-filling addresses speeds up the delivery process, prevents errors, and gets orders out faster.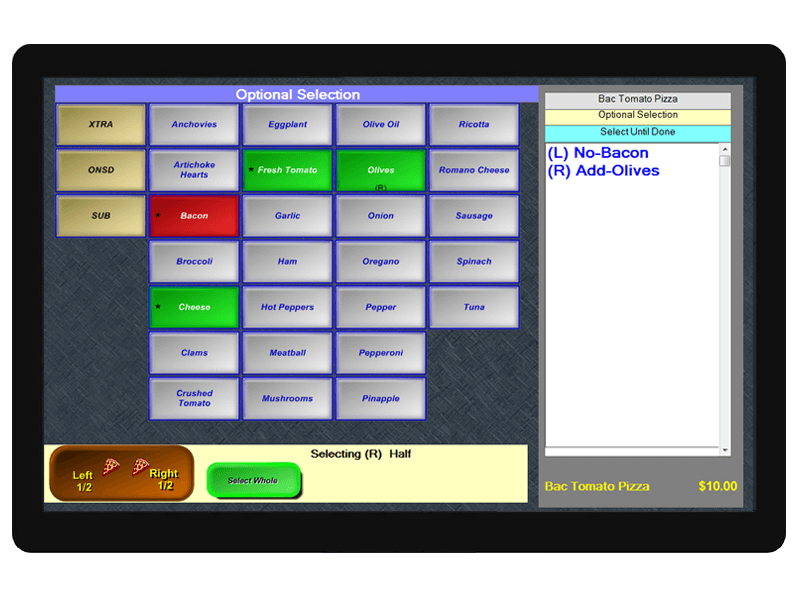 Included Toppings & One Touch Toggle
Included toppings in menu items are highlighted in green. Simply touch a green modifier to turn it red for a "no" and touch a gray item to turn it green for an "add".
Version 9 Delivery and Pizza features:
Integrated with GoogleMaps to use current, live map data

Red/green one-touch toggle to make quick modifications and complete orders faster

Suggestive prompts to encourage upselling

Automatic BOGO discounts and combo detection to improve customer satisfaction and prevent re-ringing

Auto-complete delivery addresses as you type them to prevent address-entry errors

Assign multiple orders to a delivery driver using the on-screen map to visually see the stops closest together

Save guest profiles with contact information and previous order for quick reorder capability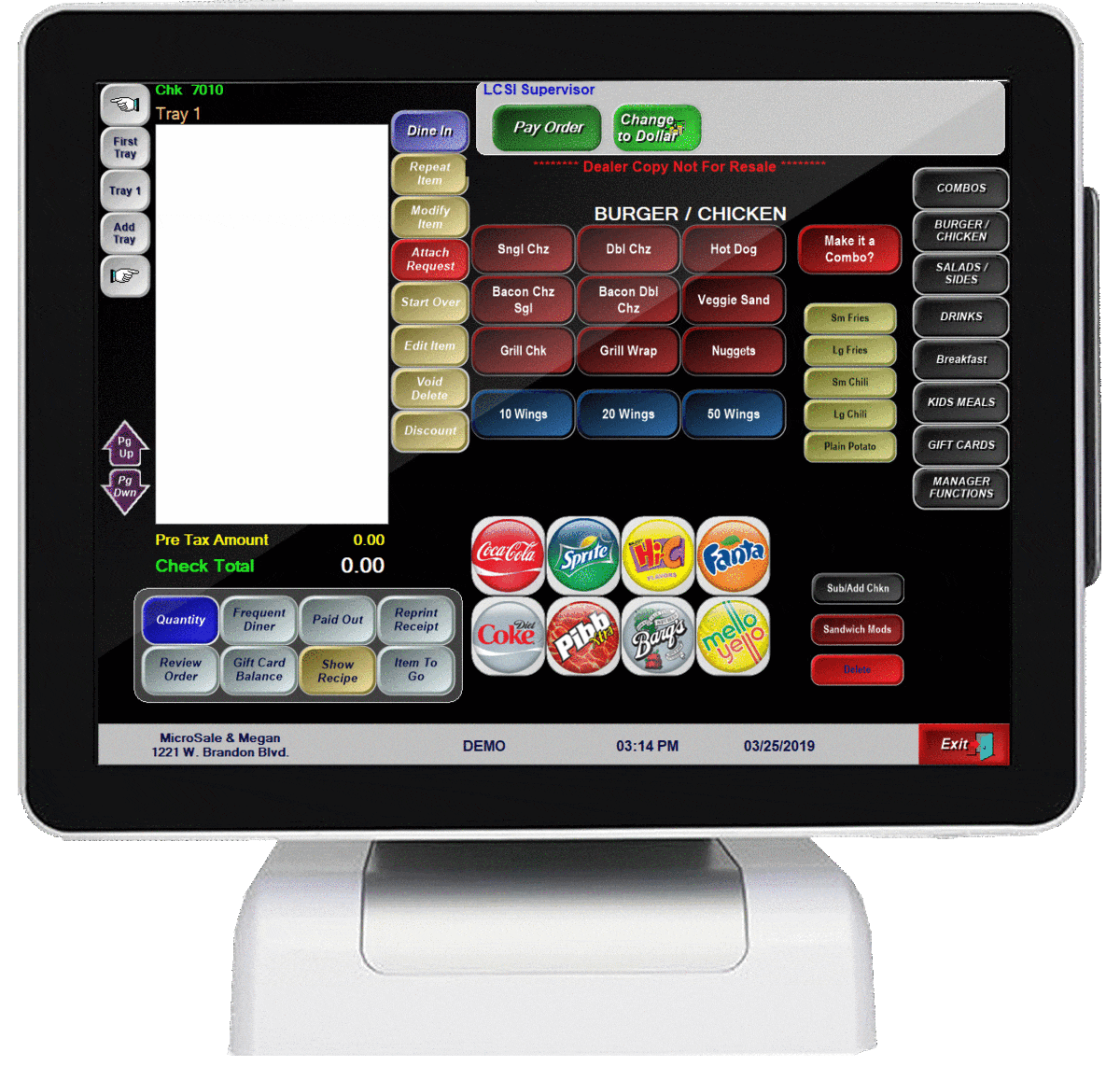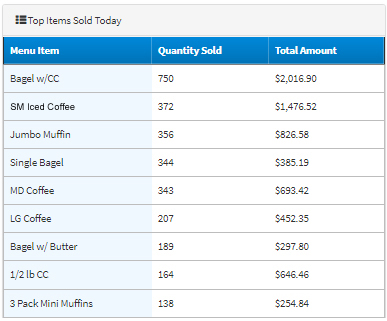 The happiest of hours
See how your menu is performing by time or day. Various reports give you a clear picture of sales trends.  With up to six automatic price adjustments, you will be able to influence purchases and maximize your profits around slow or peak times.
Keep more of your money
MicroSale has a unique ability to work with multiple processing platforms. As an independent software vendor, MicroSale does not use proprietary back-end processing; this means you can shop processors for the best rates & find the right choice for your business.
Built-in Time & Attendance
The easy, secure built-in time clock allows you to track breaks, manage tips and export data to your preferred payroll provider. Give your employees visibility into their punches with an easy-to-understand agreement to eliminate pay discrepancies.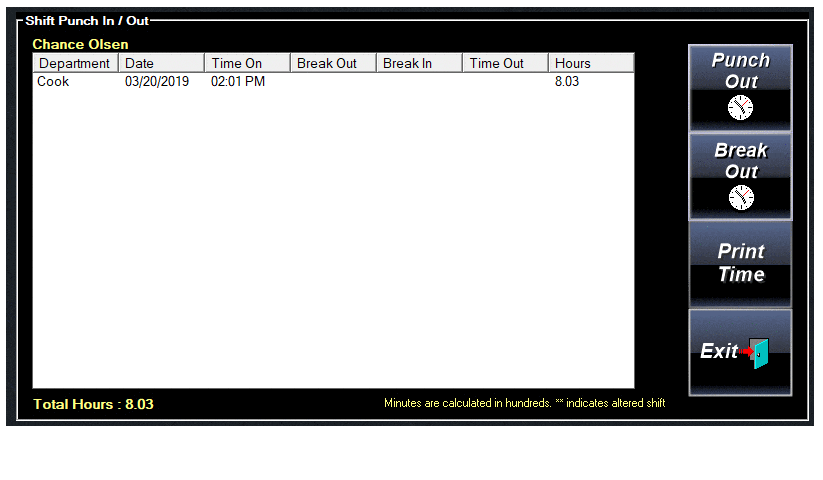 Eliminate buddy-punching with swipe cards or fingerprint readers

Flag exceptions for overtime [includes automatic day overtime calculations, if applicable]

Prevent over-payment for employees who forget to clock out with time-clock lockouts

Export preformatted files to send to your preferred payroll provider (directly integrated to multiple payroll providers)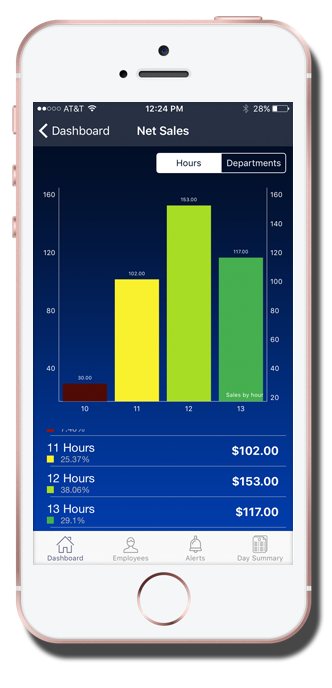 Get instant answers to some of your most vital questions. Learn what's happening and why in real time.
Make quick decisions before they turn into money costing mistakes. The ReportingAnywhere application provides your restaurant's data at your fingertips. View top and bottom selling items for the day, hourly sales, department sales, voids, discounts and more.
Busy day? ReportingAnywhere shows live labor data. Decide if you need to call someone in or cut a few employees early.
Contact Us
Questions or Comments? We're here to help.