Your job just got a lot easier.
Powerful Software – The most flexible restaurant software available, giving you complete control over your pizzeria

Supported by former restaurant staff – From the developers to support staff, most of the employees at MicroSale have owned, managed, or worked at a restaurant. You'll be working with people who know the high demands of the restaurant industry

Meets all budgets – rent, buy or finance. MicroSale is guaranteed to fit in any budget and can easily be altered to work with your growing concept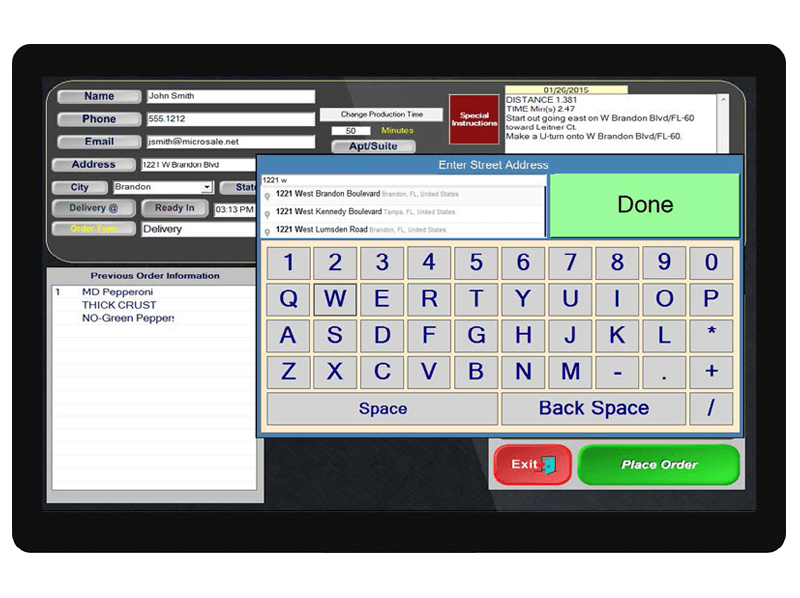 Taking phone orders could not get any faster
Addresses populate near your location. MicroSale uses a third-party integration at no charge to you. This means there is no database to update or maintain!
Auto-filling addresses speeds up the delivery process, prevents errors, and gets orders out faster.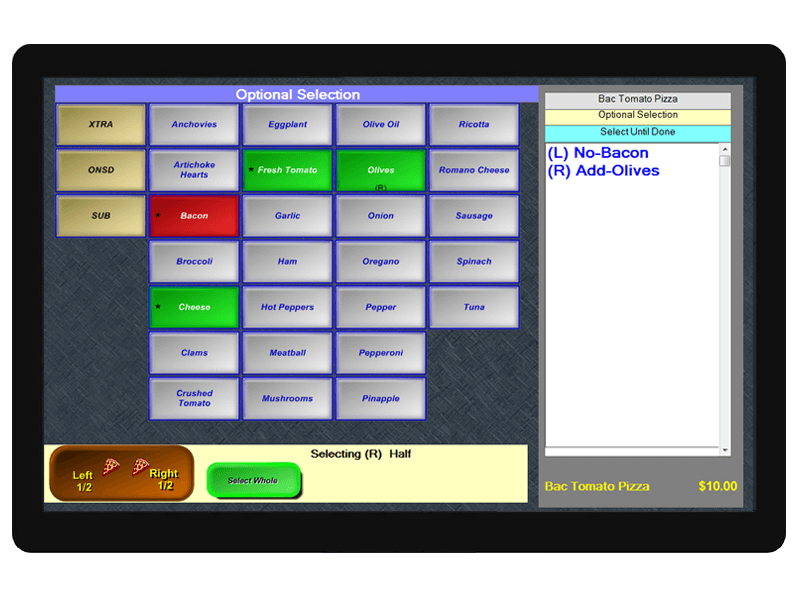 Included Toppings & One Touch Toggle
Included toppings in menu items are highlighted in green. Simply touch a green modifier to turn it red for a "no" and touch a gray item to turn it green for an "add". It saves your employees time and improves accuracy.
Intuitive 1/2 and 1/4 functionality – easily toggle through whole, half or quarter toppings with automatic price adjustments

Shows included toppings – Included toppings are highlighted in green plus added toppings will reorganize on the check based on your specs. This helps your cooks quickly craft pizzas in the order of the ingredients on the line

Auto-filling addresses and mapping – Integrated to an online map database so you'll never have to maintain data or worry about updating information

Customer Profiles – displays customer's name, address, last order placed, date of last order, email address and notes
Simplify your most complex orders.