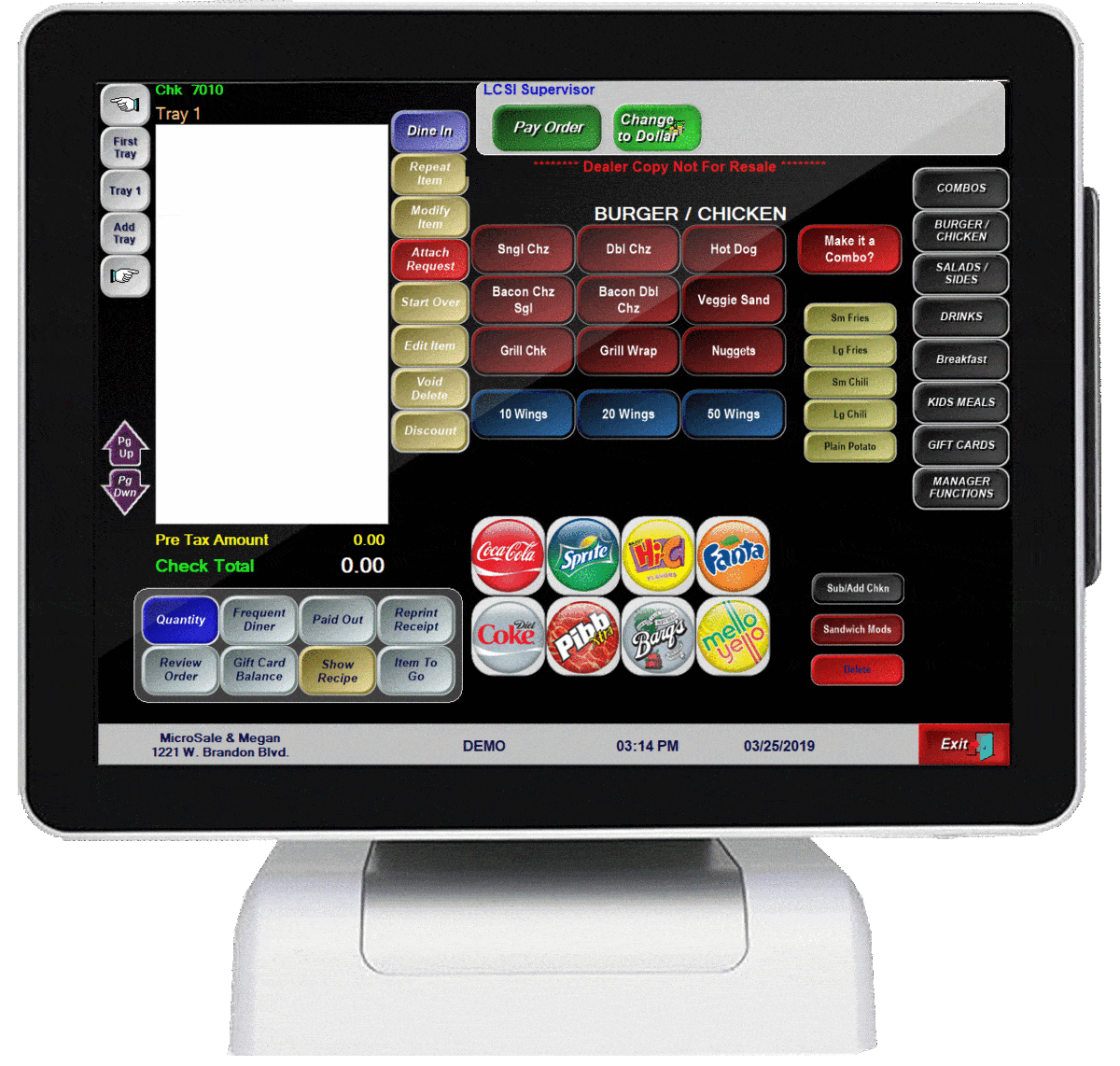 Highlighted Ingredients
Know exactly what comes on every item. Built for speed and accuracy, simply touch an included item to remove it or touch a gray item as an add-on.
Ring up orders 'conversationally'
Enter in items exactly how the customer orders. Conversational ordering allows the cashier to spend more time interacting with the customer, speeds up order entry, and reduces errors.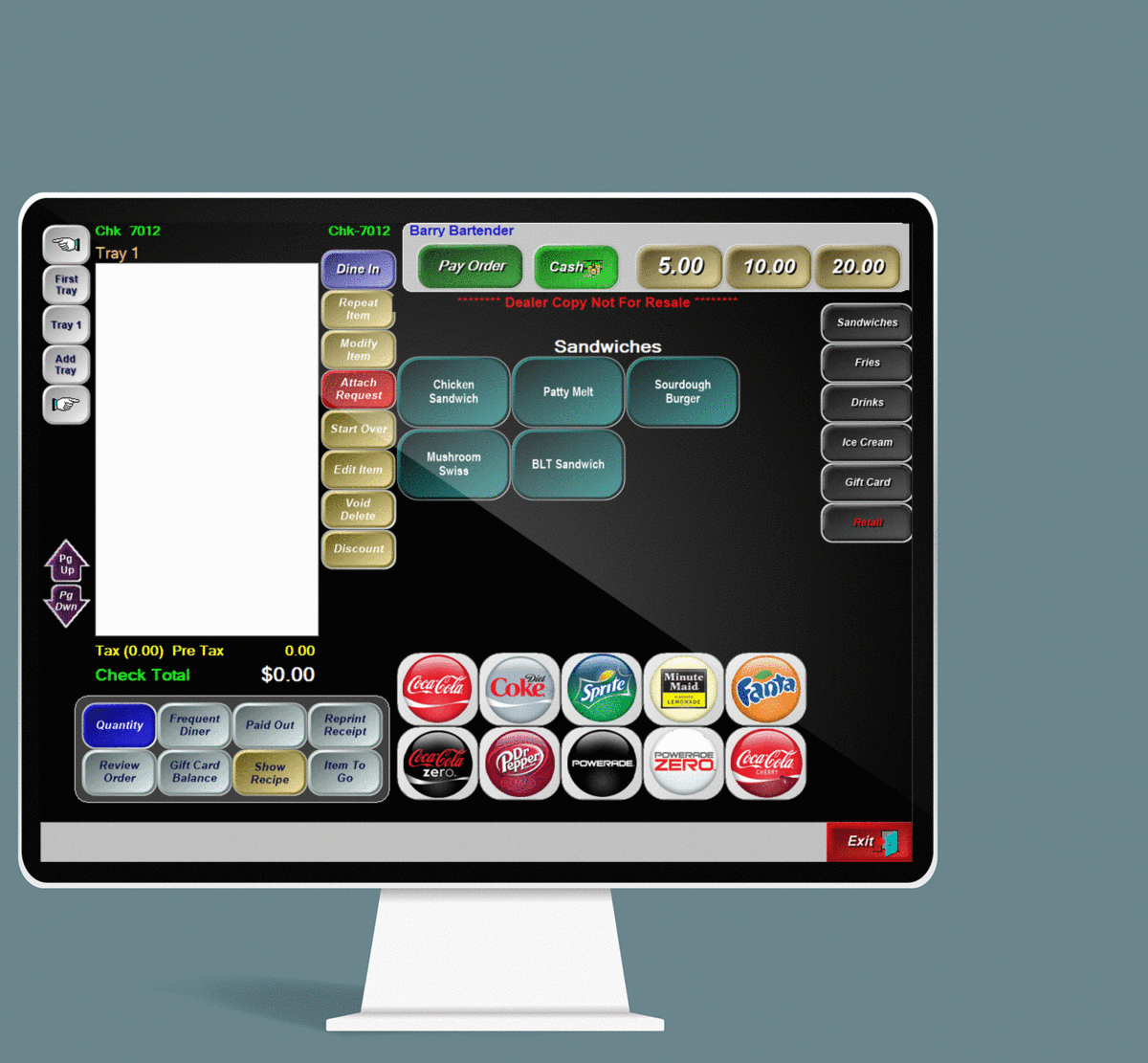 Sky-rocket profit with smart technology
Eliminating as much human error as possible is the best fool-proof way to increase profit. With MicroSale's automated services, the software removes the guesswork out of day-to-day operations. The system automatically activates promotional pricing, disables unqualified items from discounts, automatically runs the close out, and automatically emails reports to management at the end of every night.
In addition to automation, each employee is set with an access level that allocates what an employee can and cannot do in the system. Permissions include access to refunds, voids, discounts, the employee screen, and any other function in the system.
Integrated Drive-Thru Mode
Drive-Thru Cameras
A photo is taken when the first menu item button is touched on the order screen. The pictures help staff accurately match the order to the customer, thus cutting down on botched orders.
Pay at the Window (Drive-Thru)
Cashiers can take payment from the customer at the window while simultaneously taking an order from the speaker using one terminal.
Break-in Order
Reconfigures orders on QSR kitchen video for customers who accidentally pass the order speaker.
Park Car and Timer
The "Park Car" feature begins a timer that shows how long the customer has been waiting. This helps prevent forgotten orders and keeps employees aware of the wait times.
Integrated with ChefTab
HASSLE-FREE PRINTER REPLACEMENT KITCHEN DISPLAY SYSTEM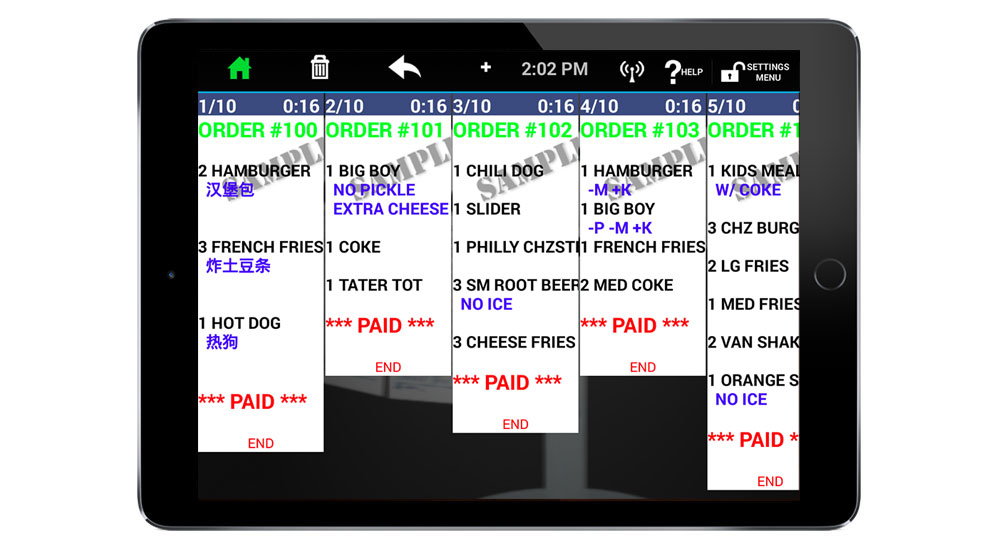 ChefTab is an easy-to-use Android-based kitchen video system that requires little to no training. The ChefTab can plug right in as a replacement to your network printer without any additional installation.
Using patent-pending technology, the TicketGenie processes any textual receipt data sent to the ChefTab. The display automatically recognizes menu items, modifiers and other important data.