This is only the beginning.
Version 9 gets better & better.
When you purchase Version 9, you are getting actively updated software.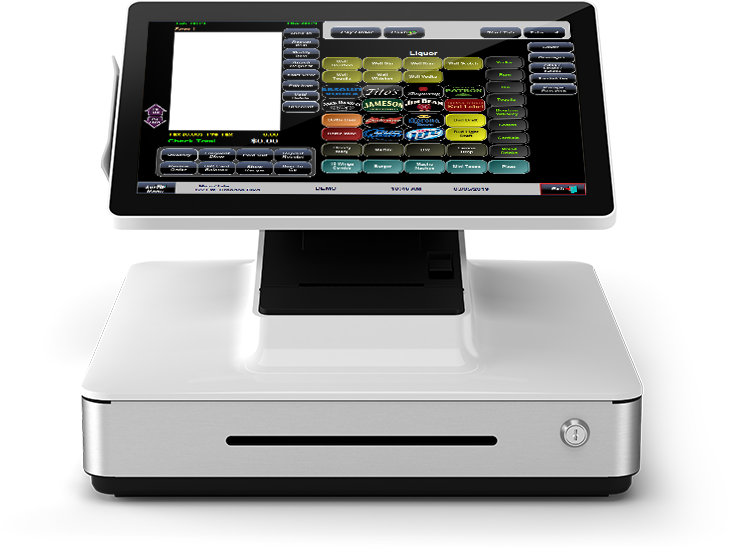 It's faster
The new update improves runtime performance, reduces the amount of space required for the application, and screens have been reorganized for the optimal user experience.
It knows directions
The delivery module auto-populates addresses near your location as you type. You'll complete phone orders 60% faster and it will prevent address errors. When the address is added, it appears on a map so you can easily determine the best route assignments.
It keeps you connected
Have the freedom to see how your restaurant is doing from anywhere. Key information is directly accessible form a website, iPhone or Android device. More Information on ReportingAnywhere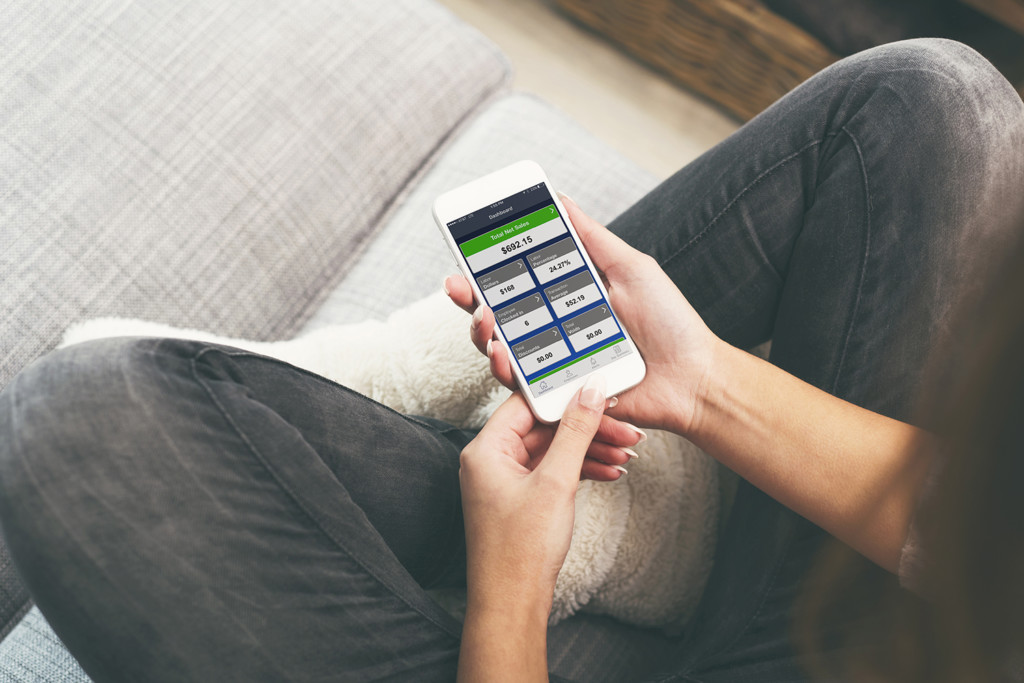 It's Smart
It can pick out items on the check and recreate it into a combo meal. This helps your customers save money and prevents the cashier from having to reenter items.
Perfect for bar specials too, such as a Big Game Special for a Pitcher & Wings. Servers simply ring in the items and the discount will apply automatically during the specified time and day.
You'll Create better Layouts
With "snap" functions that work similar to the Button Layout, it will be a snap for you to catch onto the new software and create an updated layout for your restaurant.
What's new in Version 9.0.1496 This minor release includes important changes to your system.
Added TriPOS (WorldPay)
Added option to print remote printer name on remote check
Improved security for finger print
Added new keyboard for phone orders
Added Exchange conversion for currency
Added Customer Name on Credit Card Slip — PAX
Added minutes open and minutes out for delivery orders
Added Credit Card Slips On Demand
Added Tab hold with EMV Credit
Improved Speed for Auto Discount
Added Close day prompt for missed close outs
Squashed Bugs:
Fixed Cash Discount (was reporting to non-sales revenue).
Fixed end of year overtime not totaling
Fixed void report not displaying correct time
Fixed Processing fee with subcategory not updating total on the fly
Fixed Rounding issue with special tax 2 with fractional sales tax rates.
Improved security for finger print
Fixed Delete Menu Item (was removing count down)
Fixed Null error sql update without a backup
Fixed Cashier Refunds Getting Dropped from Audit
Fixed Error 91 with edit phone order pickup time
Fixed EMV Start Tab without a credit card (was not prompting for tab name)
Fixed Batch Print Out with Rapid Connect and Auto Close
MicroSale's EMV integration now supports the Ingenico ISC250 and ID Tech MiniSmart II (on the Quest Tablet).
| | |
| --- | --- |
| | |
| Ingenico ISC250 | ID Tech MiniSmart II |
Existing EMV device integrations include:
VeriFone SC 1000 (must use with Datacap NETePay)
VeriFone VX805 (must use with Datacap NETePay)
Ingenico 6550 (must use with Datacap NETePay)
Ingenico 320 (must use with Datacap NETePay)
Pax S300
Pax SP30
What's new in Version 9.0.1165? This minor release includes important changes to your system.
Improved speed on the table layout screen
Added a Compeat Export
Added split Service Charge for Delivery orders
Added Multi Payments with EMV and Deliver Orders
Process customer data requests
Added Multiple Phone Number Linked to 1 account in phone orders
Added Special Instructions field for phone orders
Database change with call in order database and House accounts
Added Location Name for House accounts customer account active with functions.ini file
Added Void and Resubmit for Delivery orders with EMV
Added Try again for EMV and delivery and cancel
Moved Show all Categories to last category button
Squashed Bugs:
Fixed Issue with autoclose prompting to close batch
Fixed OSK.EXE onscreen keyboard with phone orders
Fixed Reboot — Random error checking license file
Fixed Error with Prefix modifiers with Kiosk
Fixed Bug with split checks skipping a seat check Number on the receipt
Fixed Error on Edit future phone orders
Fixed Chk-Stat.mdb error with sales report
***UPDATE***
Version 9 will remain as the current version of software.
When EMV took effect, we began developing Version 10 as an out-of-scope solution – meaning that credit cards could only be processed through EMV devices. Due to the slow adaption of EMV in the restaurant industry and the continuing high demand of standard processing, we have decided to delay the release of Version 10. All features that were going to be available in 10 will now be available at no charge in Version 9 due to the delay. This will allow our dealers and customers to get the best of the software without upgrade fees. Our intent is to continue to develop Version 9.
In the latest release of Version 9
IMPROVED SPEED – toggling through the button layout and modifiers is significantly faster.
PHONE ORDERS REVAMP – the phone order grid has been removed. It is now a lot easier for end users to manage to-go and delivery orders. All pending orders are available on buttons that allow a single touch toggle to change pick up to delivery, assign drivers, add to orders, and cash out. (bypasses popup menu)
ADDITIONAL CATEGORIES – 3 additional categories have been added to the order screen. A total of 12 categories appear on the main screen. Select "Display All" to view the additional categories programmed.
FAIL OVER FOR LICENSING – prevents licensing issues if licensing server temporarily go down
Changed Check Payments for audits from time to check number
Added additional logging for auto close
Improved Speed of load for drive thru screen
Added Cash Discount for Service Fees
Added Block to stop audit start while close out is running
Squashed Bugs:
Fixed Mem Leak with POSIQ
Fixed Lock Up on Daily Audit Report with business day not set
Fixed Scales and Multi Select Discount
Fixed No Sale Counter on audit report
Fix for FDMS Void Charge
Changed Phone Order Pick Credit Card Payment for Delivery orders
Added Adjust EBT Sale Amount with Pax EMV.
Added Not to Allow Audit Start without being punched In — set by option.
Added DBL for Modifiers and Shift Level Item Price * 2
Added Error Check for data encryption problem with credit cards and license files Regular Credit with Dcap
Added function to allow Server Audit start from Order Screen
Added Multi Select Discounts with Department Names.
Added EBT Sale Amount Adjust
Added Control Update for FDMS to Support TLS 1.2
Modified Daily Summary Report to support 24 hour ops
Squashed Bugs:
Fixed EMV EBT transaction reporting to cash.
Fixed EMV EBT No Tip Line is printed.
Fixed Bug with 24 hour and daily close  — not marking all detail records closed.
Fixed Email Customer Receipts.
Fixed Modify Modifer with 6 Selection  (Not releasing)
Fixed End of Week Back Up with dropping records from Detail for Transaction Review.
Added a fix for 2 cashier stations closing each other delivery orders
Added Exit timer on credit card screen
Changed Quick Server Driver Report to Punch In time for Sales and Payments.
Added Prompt on EMV Sale waiting on pin pad — stops double payments (server keeps hitting tenders on tender screen will record cash as well as credit )
Added Move entire seat on split checks.
Added Support for printing Chinese Characters
Added Remote printing summary on the bottom of the remote check when you ring by seat (control with the functions.ini) Show Remote Printer Locations=Summary '[Remote Printing] Section
Added block to split or transfer checks with payments attached
Changed Manager access to Access Phone orders with drive assignment
Squashed Bugs:
Fixed Hourly sales report by transaction — was including void sales
Fixed display of withhold tips for payroll on balance sheet
Fixed Bug with On the Fly Modifier edits with quantity.
Fixed bug with hold menu items and auto release time
Fixed bug with EMV Refunds on End of day, dropped from the batch printout
Fixed Frequent Diner Banked Dollar Plan
Fixed Over Time Total on End of Year
New Features: Version 9.0.1050
Added Open Gratuity Amount  — prompts for $ amount
Added Pause to apply tips with EMV — must wait for process to complete before trying again
Added Prompt for apply tips with EMV Yes or No respone is required.
Added — can void items from a check with a preauth.
Added sequential Numbers to table tents
Stop 0 dollar close outs from emailing
Modified Drive Thru with teminals using hold tabs in QSR   — only see by register
Added check option in credit card setup to allow partial auth or not.
Added Go Order Dine In Toggle in full service.
Added Multi Label functions with type 2 barcodes
Added Support for Prep program to support ProductHistorySql file
Added Support for Required Qty to support decimal
Added Daily Close button on Id Screen
Added Phone Number Search in transaction review for phone orders
Added Orginal check number to Name in phone orders
Added Tip and Sign line on demand for customer receipts
Added Reference line to server audits for skims collected.  (math was ok but hard to follow)
Added stops for reprint receipt on the drive thru order taker if items are on the virtual check.
Added support for Scale items with Kiosk.
Added Option to turn off debit with out of scope and EMV.
Corrected Refund with Out of Scope (datacap)
Improved Speed of End of Day Close
Added Suggested Tip with Split check Print
Added Convenience Fees for Swipe from Tender Screen
Added Support for Item To Go button will adjust tax
Added Support for Partial Auth with datacap
Added Support for additional parsing for MicroSale gift cards.
5/24/2017 New to Version 9 – New Online Ordering Integrations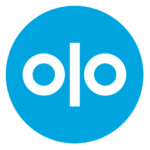 OlO
https://www.olo.com/
Olo is a mobile and online ordering platform that allows customers to order food from online menus and prepay in advance from their mobile or desktop device. Olo works with chain restaurants (40 locations or more) across the United States. Olo has reached nearly 40 million users as of 2017.
---

Online Orders Now
The best thing about Online Orders Now is that it is easy to integrate it with your restaurant.
Our online ordering system comes chock full of great features that come included with every installation. Here a just a few:
Unlimited Transactions: If you expect 100 or 1000 online orders per month, you won't ever be charged an overage for orders. We want you to have a great month and don't impose any limits on your ordering system.
First time customers emailed: When you have a new customer who is ordering from your restaurant, you can be notified with their email address to give them special attention.
External delivery service email/fax notification: Does your restaurant use a 3rd party for deliveries? Well now you can send your delivery order out to them by email or fax to close the loop.
Administration Back End: For restaurant owners and managers who want to do the work themselves, we provide a full featured administrative web interface for making real time changes including; Pricing, Item Descriptions, Delivery times, & allows for updating Open and closed days due to holidays, vacations, etc…
Call today at 888 673 3710 ext 1 to speak with one of our sales associates and start setting up your online ordering system today. You can also use the contact form available by clicking the button below.
New Features: Version 9.0.920
Added On the Fly edits for Left and Right pizza with green buttons

Enables you to switch out toppings quickly and easily from the virtual check

Added Insert Modifiers
Allows you to choose where modifiers get inserted on the virtual check
Added Support for tips with non-credit card tenders with web orders
Added Support for Negative Go Order Charges
Added Sales Mix with Audit Close — Also can email sales mix
Added Support for SNBC Label Printer
Improved Speed for POS IQ
Modified Save Detail and Header for faster day close.
Added Reset options for Frequent Diner
Added Ability to print a barcode on the remote printer
Added functions to Functions.ini file to allow customer name to print at top or bottom for remote check
Added Customer Name for Trays or Seats
Added show tray names with phone order with pay by tray
Added Customer Name option for modifiers
Added Quantity Required for menu items – function
Improved load speed
Added in Reprint Receipt from Transaction Review now prints tip amount.
Added percentage upcharge for go orders
Transaction Review reworked  — Search by Date time not business day.
Modification to Save Reprint Audits
Added Reprint Server or Cashier Audits — store for 2 years
Adjusted Car at window screen on drive thru order  – show check total for car at order station
New Features: Version 9.0.702
The new software release is focused on automation. The noteworthy changes in Version 9.0.702 are automatic weekly closeout functionality and a self-installing SQL program.
Automatic Weekly Closeout
Weekly closeouts are used to restart the WTD totals, archive data, and to perform database maintenance.  Since the weekly closeout tends to be forgotten, it will now run automatically at the end of every 7th day.
Why is this Important?
Forgetting to run a weekly closeout can be detrimental to the MicroSale system. The system prefixes backups as 1-7 for every day of the week. When the weekly closeout doesn't occur, the 8th day gets stored back in the first day of the week's data which can cause duplicate check numbers, payment misallocations, and/or other corruptions. When the system is on Access, the data appends to the end of the day's backup which causes the database to get bigger and bigger causing lockups or system slowdowns.
Automatic SQL Setup
A self-installing SQL Express program is now available.
MicroSale has created a quick installer for SQL which bypasses the manual setup process (You no longer need to enable the "Named Pipes" SQL protocol or the "TCP/IP" SQL Protocol. Please make sure you are using a supported version of software or you plan on immediately upgrading MicroSale after running the SQL Installer.
New Features: Version 9.0.569
Custom Button Styles
Choose 1 of 16 custom button styles for the order screen. If you're looking to customize the look of the software even more than before, this function is for you! Please follow the document attached in this email for further details.
Other Improvements & Additions
Added paid out tracking for tracking cash in drawer
Added access level for multi-discounts on single seat
Added functionality to Allow End of Day with Open Phone Orders (use Functions.ini file)
Added customer name lookup for naming checks
Added Item Transfer (function button on order screen) – transfers single item to different check for same server
Added support for split payment tips with EMV
Added Delete Function (function button on order screen); deletes modifier on virtual check
New Features: Version 9.0.485
Improved Discount Screen
The new Discount Screen is cleaner and more intuitive. Previously, the 'Menu Items to Match' section had a small window with large font that made it difficult to read long menu item names.  Now the section is larger and easier to navigate.
Other Improvements & Additions
Added Department cost Report
Change in quick bar- View All Checks will see all tabs for all work groups
Database change for financial database added second tax field
Added support for order destination change with special tax and discounts
Added to balance sheet with hold gratuity for payroll and to Recap
Improved Speed for Wireless terminals
Changed Price Adjust Function
Made Change for Windows 8 64 Bit not supporting SSL Certificate for FDMS
Updated Controls for Windows 8
New Features: Version 9.0.429
Snap Controls for Table Layout
Do you have trouble perfectly aligning tables?
The table layout now works similarly to the button layout with "snap to right", "snap to bottom", and alignment functions.
First click on a table that will be the anchor (to tell the other tables what to follow). When you are done using a function, click "cancel options" so that you will be able to freely drag tables and add more tables to the layout.
The align function will perfectly align all tables with your anchor.  If you have tables in a horizontal row, click "align right". If you want them to align in a column, click "align bottom".
Copying Shift Levels
Perfect for pizzas and using "green buttons"!
In previous versions, MicroSale would allow you to copy modifier groups, but it would not carry over shift pricing.
Create your new modifier group and save it. Go to the modifier group that has the proper shift levels and click "copy shift levels".
Changing Shift Level Pricing at Once
Perfect for pizzas and using "green buttons"!
If you have a topping that should have a price increase or decrease, you can now make that change throughout the modifier groups at once.  Select a modifier in a list that you need to change, for example, Bacon. For Price Level 1, bacon should now be $1.25 instead of $1.00. MicroSale will find all Bacon modifiers that are listed at $1.00 and change it to the new price.
Placing Modifiers out of Stock
Designed for Kiosk
In kiosk, a customer is entering in his/her own menu items. If sides are listed as a modifier, and for example, you are out of coleslaw, a customer would need to know in order to make a different selection.
This function pulls up a list of all modifier names, so if coleslaw is listed in multiple groups, it only needs to be selected once.
Green Buttons Supported with Kiosk
Green buttons (aka included ingredients on menu items) are now supported in kiosk mode. Now a customer can see exactly what comes on each item.
Switching Printer Routing on the fly
Designed for large, high volume bars
This feature allows a server to choose where items print. For example, a bar has multiple tablets where the servers can migrate throughout the building. If the servers are closer to "Bar 1" than "Bar 4", they can ring in the items and send the items to Bar 1. If they forget to choose a printer, it will simply print where the items are sent to print originally.
Copying Buttons to other Screens
Useful for using the same buttons on multiple screens; for example, subcategories, sides, or common items
Select a category on the button layout
Choose the button that you wish to copy
Select the category to paste the button
Repeat as necessary
(Not designed for copying shift level buttons – shift levels assigned by category and proper setup is necessary)
­­­
New Features: Version 9.0.347-350
Auto-filling Address for Delivery
MicroSale will now auto-populate addresses when using the delivery module.  MicroSale is integrated with GoogleMaps to auto-populate addresses near the restaurant's location.
This feature significantly speeds up the delivery process and prevents errors.
Shipping Instructions for Kiosk
Kiosk now supports self-service delivery.
This feature was designed for kiosk stations that do not sell merchandise onsite.  A customer walks up to the kiosk, places an order, and enters in his or her address for delivery (auto-populates using the above feature).  A receipt emails to the customer (using the feature created in 9.0.317) and includes their address for verification. A second receipt emails to the merchant's warehouse to process and ship out the order.
New Features: Version 9.0.317
Restaurants can now email receipts to customers 
An optional setting can be enabled to prompt the user to ask if the customer would like the receipt emailed or printed.  The restaurant can use a survey service and attach a survey link to the receipt. (Please see attached PDF for setup and more information).
Button layout functions are easier to use
The customization Functions toggle and highlight the function in use.  This prevents the function from getting "stuck".  In previous versions, if the function was not turned off before selecting a new function, the function could potentially get stuck and not perform the correct demand.  Instead of deselecting the function in use, use the "Cancel Option" button.
Category Colors
To change the category color or text color on an existing category, select the drop down and find the desired category.  Use the Button Color and Text color functions.  When you are done selecting your colors, select Add/Edit (under the category name text).
Drivers can stop order time on checks
Many drivers settle all checks at the end of the shift.  When the checks stay open for hours, it skews the serving times.  Now, when a driver returns back to the restaurant, they can stop the timer and keep the check open.
Coming Soon: Delivery and Pizza Improvements
Dealer Information
On the FTP Site in ~Dealer Help~, we are adding new documentation daily.
Now Available: New Windows Setup and MicroSale Configuration Guide
This guide goes through everything you need to know about Windows and how to configure the entire MicroSale system from tax setup to cash drawers.
Reminder: Please return the green USB key to MicroSale when purchasing a Version 9 upgrade.  You have 15 days after the restaurant's license is activated to return the key.