Take control without compromising speed of service
Stay out of the weeds with POS software designed for fast-paced, demanding bar environments
Tap, tap, swipe
Serve more guests using MicroSale's quick bar software. Tap a drink and swipe a card. No need to open a tab or go through hoops to cash out a patron.
Stress-free tab management
Swiping a credit card automatically opens a tab with a patron's first name and credit card information. Keeping a card roll-a-dex of cards and worrying about walk-outs are now a thing of the past.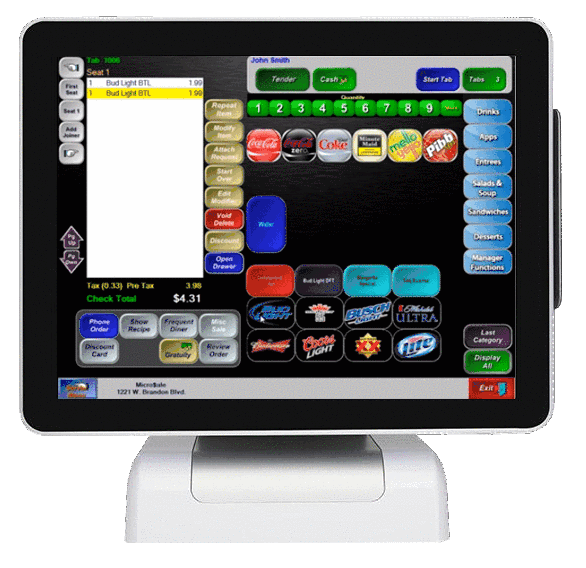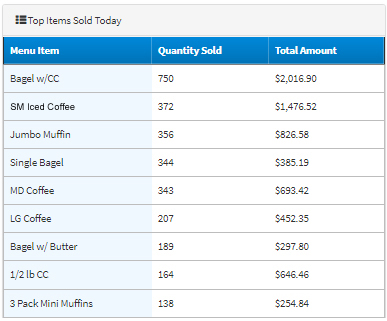 The happiest of hours
See how your menu is performing by time or day. Various reports give you a clear picture of sales trends.  With up to six automatic price adjustments, you will be able to influence purchases and maximize your profits around slow or peak times.
No-thought involved BOGO deals & specials
Two-for-ones; Do you ring in one drink and bring both out at the same time? MicroSale allows staff to ring in drinks individually. The second item automatically discounts. Your guest happily sees that they received a discount and you'll get an accurate count of drinks and sales driven from your 2-for-1 special.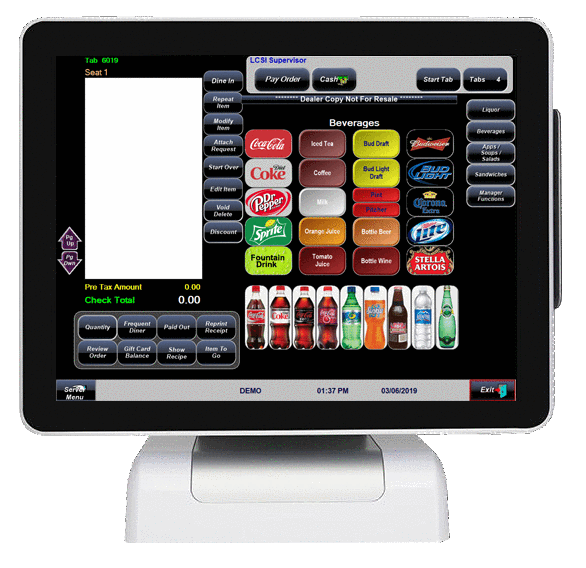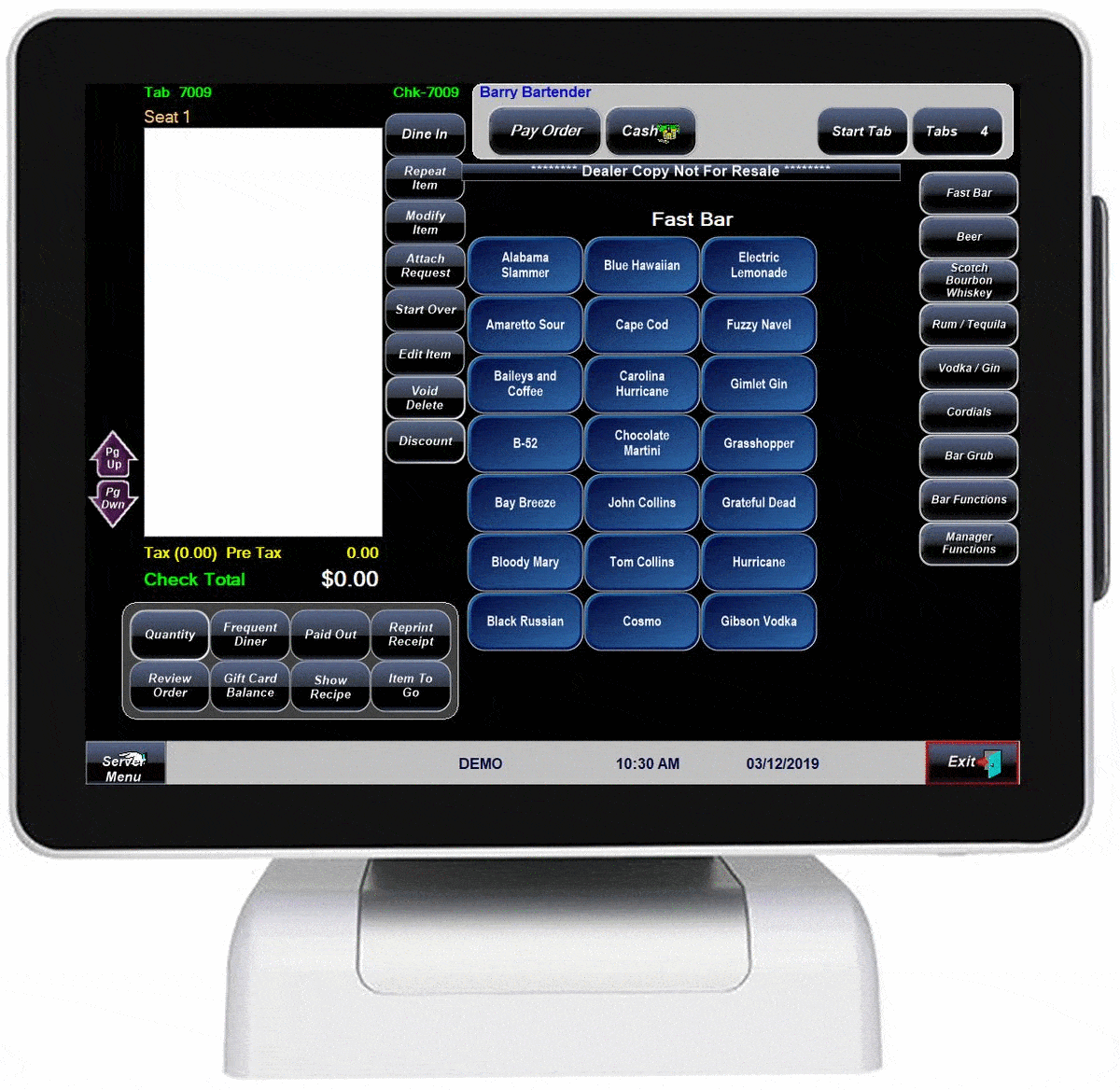 Increase ticket averages
Remind bartenders to suggestively up-sell. Suggestive prompts are proven to increase ticket averages and give your patron an opportunity to enjoy higher quality liquor.
Choosing 'No' rings in the standard drink. 'Yes' prompts upgrade choices with the appropriate upcharge.
Speed up transactions with auto-prompt modifiers, automatic gratuities and easy-to-read screens.

Have a little fun and boost sales with server contests. Create a contest with menu items to see who can sell the most in a time period. The contest will show each employee and how many items they sold. The top selling employees are shown on the ID screen to entice friendly competition.

Serve customers faster with an industrial-grade, drop-resistant tablet. Servers can quickly send in items to the kitchen or bar while continuing to take orders at a table.
Prevent underage serving Swipe an ID or driver's license to quickly see a customer's age. You can also set the system to force a bartender to swipe an ID before selecting an alcoholic item.

Control drink coupons Drink Chips (aka. Pub Tokens or chits) have been used around the world as payment for future drinks for several hundred years. Today, we've put a modern twist on it. Use for 2-4-1s, separating employees from cash, VIP passes, and giveaways.
Keep more of your money
MicroSale has a unique ability to work with multiple processing platforms. As an independent software vendor, MicroSale does not use proprietary back-end processing; this means you can shop processors for the best rates & find the right choice for your business.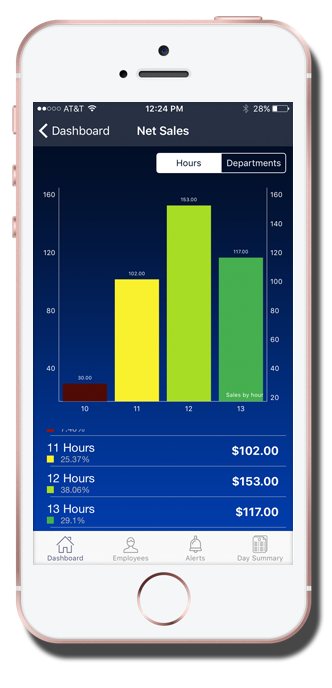 Get instant answers to some of your most vital questions. Learn what's happening and why in real time.
Make quick decisions before they turn into money costing mistakes. The ReportingAnywhere application provides your restaurant's data at your fingertips. View top and bottom selling items for the day, hourly sales, department sales, voids, discounts and more.
Slow day? ReportingAnywhere shows live labor data. Decide if you need to call someone in or cut a few employees early.
Built-in Time & Attendance
The easy, secure built-in time clock allows you to track breaks, manage tips and export data to your preferred payroll provider. Give your employees visibility into their punches with an easy-to-understand agreement to eliminate pay discrepancies.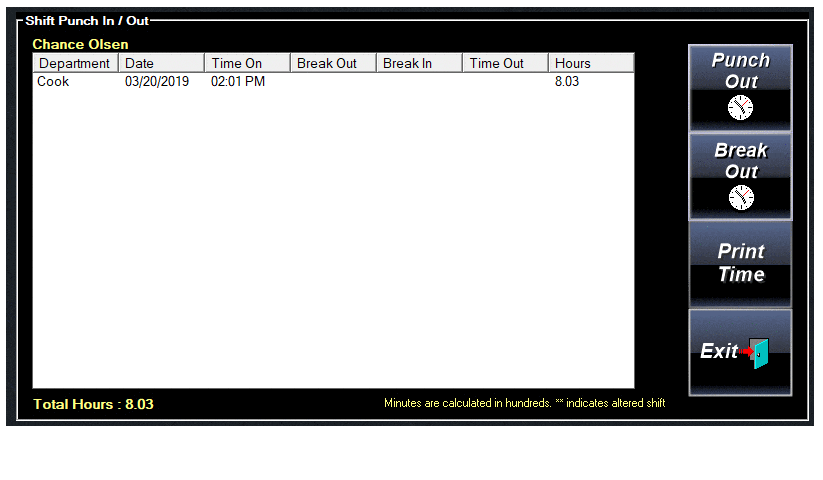 Eliminate buddy-punching with swipe cards or fingerprint readers

Flag exceptions for overtime [includes automatic day overtime calculations, if applicable]

Prevent over-payment for employees who forget to clock out with time-clock lockouts

Export preformatted files to send to your preferred payroll provider (directly integrated to multiple payroll providers)