With an integration to Intercard, you can have a completely cashless center allowing full monetary control. Aside from Intercard, you can use MicroSale for reservations, deposits, rentals, timed pricing, barcodes in a gift shop, plus have the traditional functionality of hospitality software.
Highlights
Admission Ticketing

Sell and Recharge game cards

Check account balance

Reservations & deposits

Retail Sales & barcode scanning

Kiosk POS

Consolidated reporting

Wristbands & barcodes
How it works:
POS Side
MicroSale provides the solution for the F&B portion of your center. Patrons can purchase game cards, check card balances and pay the tab with the game card
InterCard
Intercard, Inc. is a full-service resource for the stored-value card needs of a variety of industries: Gaming, Amusement, Gift & Loyalty Cards, Redemption, and POS Systems . Whether you have one business location or 100, Intercard, Inc. will strategically employ our proven breadth of experience and advanced tools that will truly maximize your potential and generate a solid return on your investment
Built-in Time & Attendance
The easy, secure built-in time clock allows you to track breaks, manage tips and export data to your preferred payroll provider. Give your employees visibility into their punches with an easy-to-understand agreement to eliminate pay discrepancies.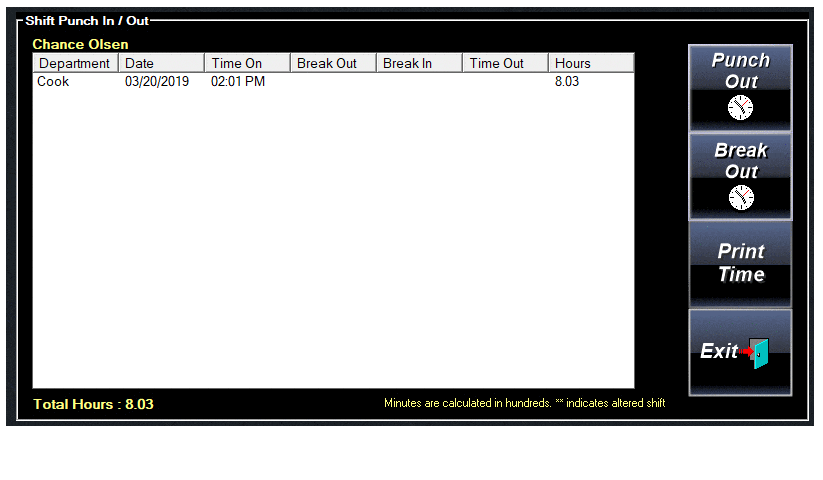 Eliminate buddy-punching with swipe cards or fingerprint readers

Flag exceptions for overtime [includes automatic day overtime calculations, if applicable]

Prevent over-payment for employees who forget to clock out with time-clock lockouts

Export preformatted files to send to your preferred payroll provider (directly integrated to multiple payroll providers)
No-thought involved BOGO deals & specials
Two-for-ones; Do you ring in one drink and bring both out at the same time? MicroSale allows staff to ring in drinks individually. The second item automatically discounts. Your guest happily sees that they received a discount and you'll get an accurate count of drinks and sales driven from your 2-for-1 special.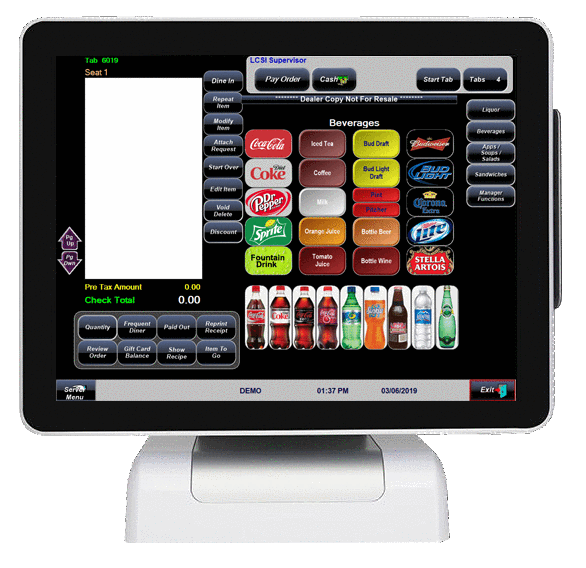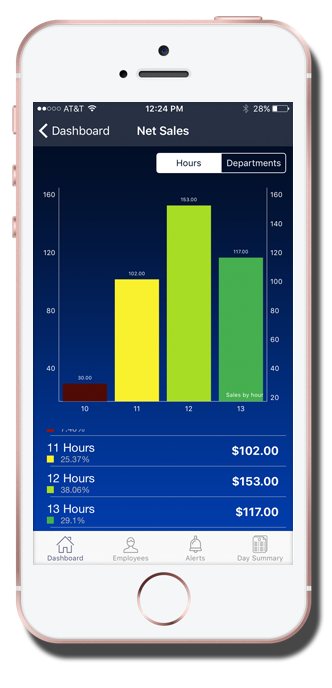 Get instant answers to some of your most vital questions. Learn what's happening and why in real time.
Make quick decisions before they turn into money costing mistakes. The ReportingAnywhere application provides your restaurant's data at your fingertips. View top and bottom selling items for the day, hourly sales, department sales, voids, discounts and more.
Busy day? ReportingAnywhere shows live labor data. Decide if you need to call someone in or cut a few employees early.
Contact Us
Questions or Comments? We're here to help.