Get the Recipe for Success.
Serve your customers faster & more accurately with MicroSale's coffee and bakery POS system.
Increase Sales with a Mobile Solution
Approach customers on the floor with an industrial-grade, drop-resistant tablet. With the added convenience for customers, it'll be hard turn down that second muffin.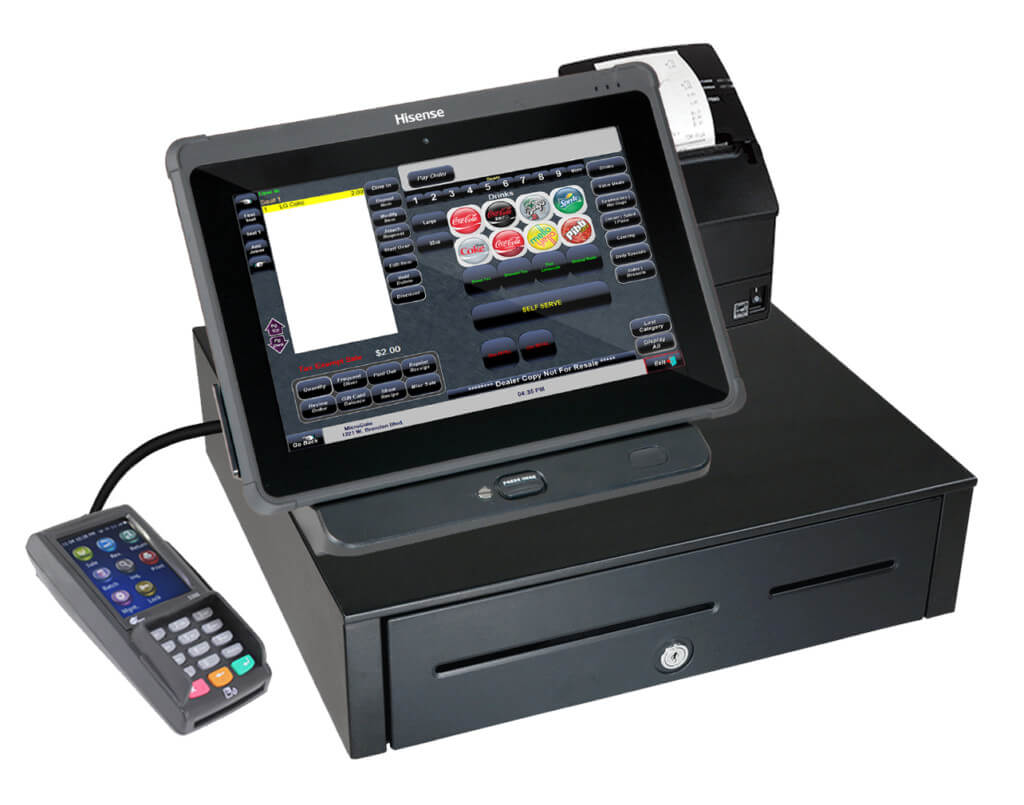 Built-in Time & Attendance
The easy, secure built-in time clock allows you to track breaks, manage tips and export data to your preferred payroll provider. Give your employees visibility into their punches with an easy-to-understand agreement to eliminate pay discrepancies.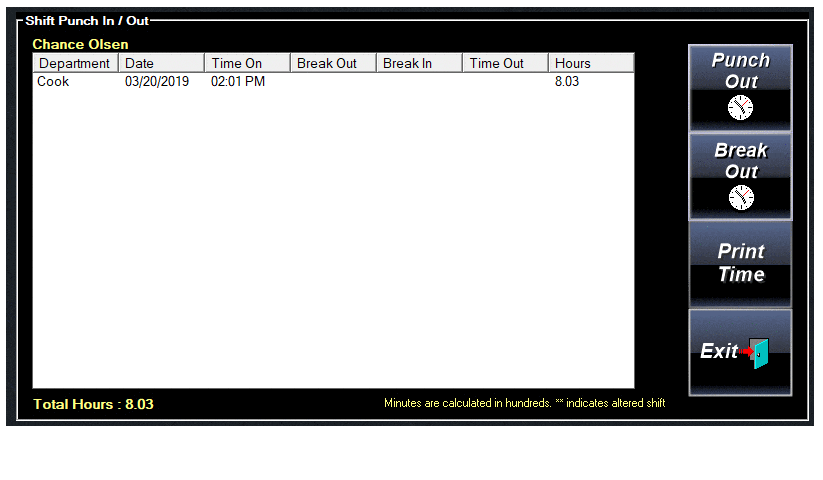 Eliminate buddy-punching with swipe cards or fingerprint readers

Flag exceptions for overtime [includes automatic day overtime calculations, if applicable]

Prevent over-payment for employees who forget to clock out with time-clock lockouts

Export preformatted files to send to your preferred payroll provider (directly integrated to multiple payroll providers)
Get instant answers to some of your most vital questions. Learn what's happening and why in real time.
Make quick decisions before they turn into money costing mistakes. The ReportingAnywhere application provides your restaurant's data at your fingertips. View top and bottom selling items for the day, hourly sales, department sales, voids, discounts and more.
Busy day? ReportingAnywhere shows live labor data. Decide if you need to call someone in or cut a few employees early.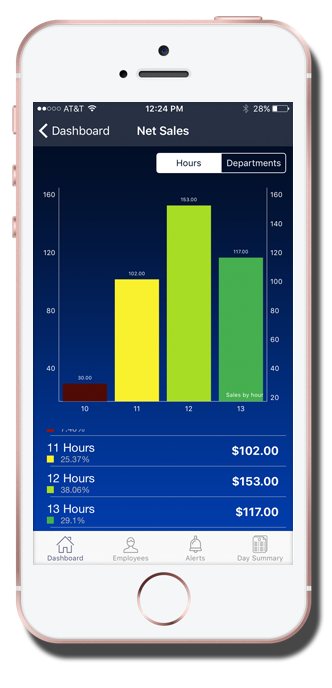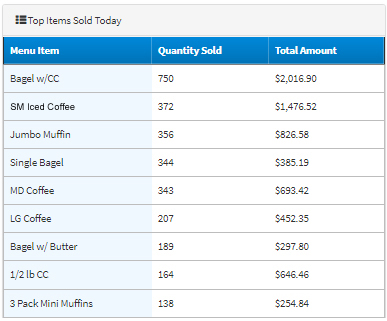 The happiest of hours
See how your menu is performing by time or day. Various reports give you a clear picture of sales trends.  With up to six automatic price adjustments, you will be able to influence purchases and maximize your profits around slow or peak times.
Contact Us
Questions or Comments? We're here to help.