Simplify your Business and Speed up Service using MicroSale's POS Software for Frozen Yogurt & Ice Cream Shops
MicroSale Frozen Yogurt POS integrates directly with most food-safe scales, making it easier than ever to ring in weighted items. Simply put the yogurt or ice cream on the scale and the menu item will automatically appear on the system. This keeps your margins profitable and keeps your lines moving fast.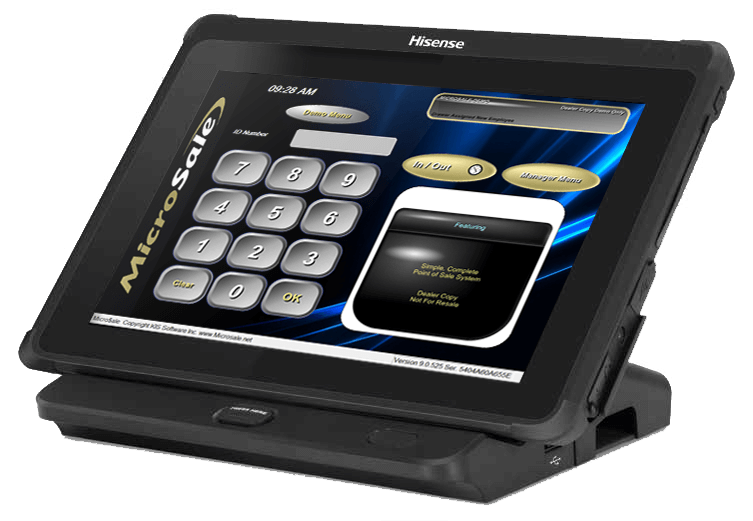 Limited Space?
MicroSale will run on any Windows tablets such as the industry-grade, water resistant HISENSE Tablet. (pictured on left)
Mix and Match Hardware for your Perfect System
Plug in a bar code scanner, scale, receipt printer, kitchen printer, digital signage, anything!
MicroSale is extremely flexible and can use nearly any type of add-on device you can imagine.
Best Part. No Additional Credit Card Fees.
MicroSale is not a credit card processor and does not charge pay-per-swipe fees. All processing fees are negotiated and handled through the credit card processor of your choice.
MicroSale is integrated directly with  food-safe scales ensuring profitability and accuracy. Certified by the National Conference on Weights and Measures.
Let us help you grow your business.
Talk with an expert today and get set up with the right solution to meet your business needs.