Point of Sale for Table Service restaurants
MicroSale's fast, reliable restaurant POS system provides everything you need for your table service restaurant. 
Easy tools to keep your staff out of the weeds.
Timer Release Holds
During a rush, it can be a challenge to perfectly time out courses. Simply enter the items, set a timer and walk away. When the timer ends, the items automatically release to the kitchen.
Drink Requirements
Set required beverages to remind servers to ring in drinks. Servers will be unable to send food to the kitchen until one drink per table cover is on the check. Reminding them before the food is sent to the kitchen saves them from scrambling to remember the drinks at the end of the meal.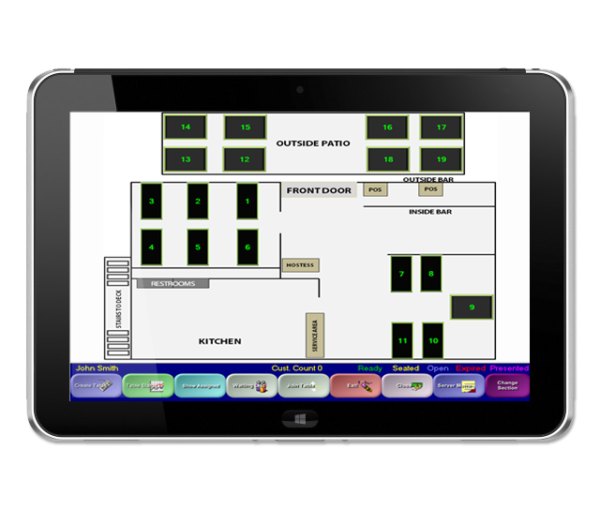 Customized Floor Plans
Choose floor plans from a preloaded list and drag in tables, or completely design your own. For the creative users, you can design your own floors or tables then input them into MicroSale.
At the beginning of a server's shift, he or she can assign themselves to a section on the floor plan. This allows restaurants to have multiple floor plans and easy access. The floor plans include short cut functions to cut down time on closing or printing checks, starting tables, and seeing table status.
Easy Tools to for Management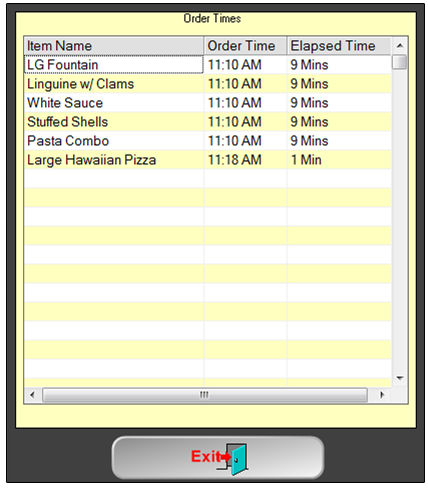 Color Coded Notifications
Tables change color based on the table's status. See if a table is not turning over quickly, when a check is printed, and when the table is dirty.
Itemized Menu Item Entree Times
You can go to any check and see exactly when every menu item was rang in. Instead of only knowing when the check was started or referencing kitchen tickets, now you will have full transparency.
Powerful Tracking & Automation
Eliminate as much human error as possible with MicroSale's automation. MicroSale makes the POS management aspect easy. The system will automatically change prices for happy hours, disable unqualified items from discounts, automatically run the close out, and automatically emails reports to you and other management at the end of every night.
Easily customize wings
Choose wing quantities and easily break down sauce flavors. The countdown feature is perfect for wings, donuts, chicken boxes and beer buckets.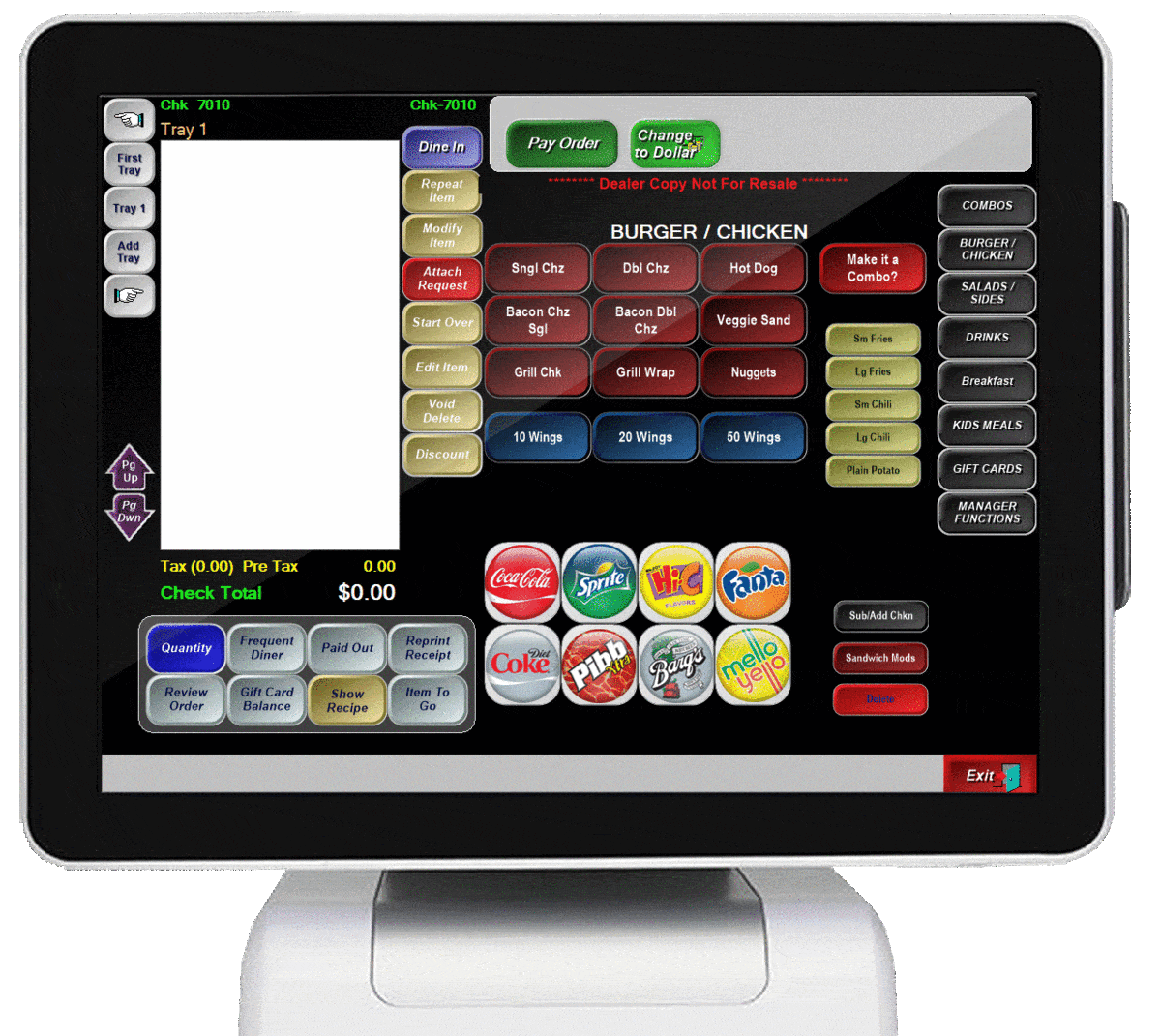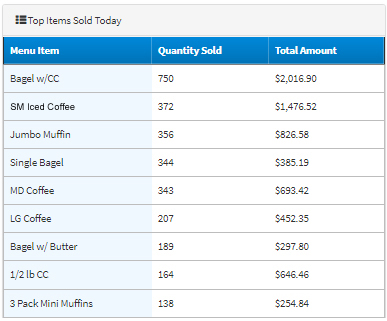 The happiest of hours
See how your menu is performing by time or day. Various reports give you a clear picture of sales trends.  With up to six automatic price adjustments, you will be able to influence purchases and maximize your profits around slow or peak times.
No-thought involved BOGO deals & specials
Two-for-ones; Do you ring in one drink and bring both out at the same time? MicroSale allows staff to ring in drinks individually. The second item automatically discounts. Your guest happily sees that they received a discount and you'll get an accurate count of drinks and sales driven from your 2-for-1 special.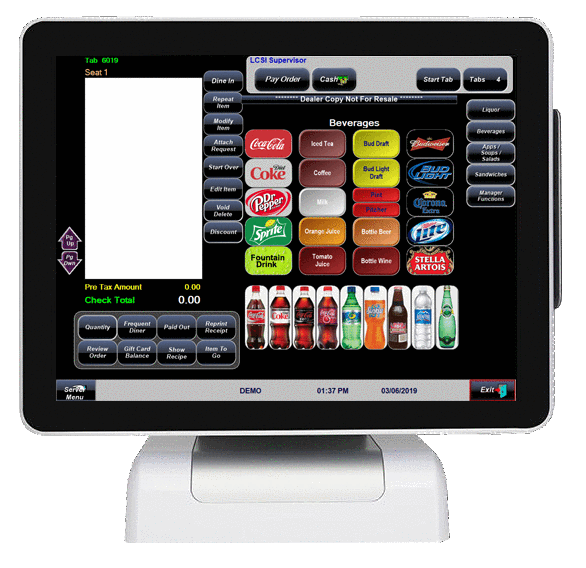 Keep more of your money
MicroSale has a unique ability to work with multiple processing platforms. As an independent software vendor, MicroSale does not use proprietary back-end processing; this means you can shop processors for the best rates & find the right choice for your business.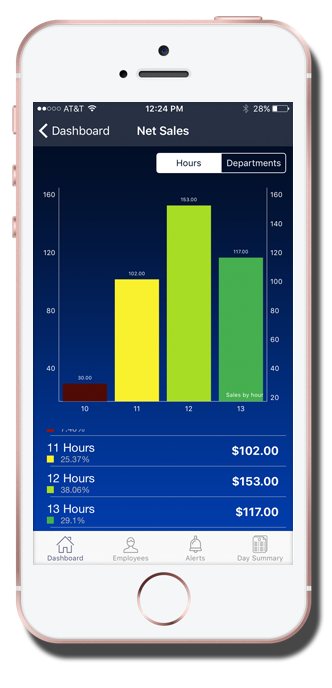 Get instant answers to some of your most vital questions. Learn what's happening and why in real time.
Make quick decisions before they turn into money costing mistakes. The ReportingAnywhere application provides your restaurant's data at your fingertips. View top and bottom selling items for the day, hourly sales, department sales, voids, discounts and more.
Slow day? ReportingAnywhere shows live labor data. Decide if you need to call someone in or cut a few employees early.
Built-in Time & Attendance
The easy, secure built-in time clock allows you to track breaks, manage tips and export data to your preferred payroll provider. Give your employees visibility into their punches with an easy-to-understand agreement to eliminate pay discrepancies.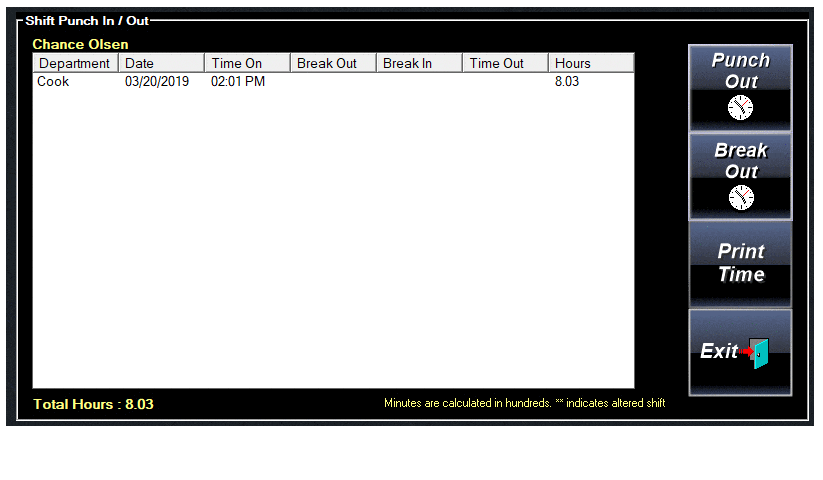 Eliminate buddy-punching with swipe cards or fingerprint readers

Flag exceptions for overtime [includes automatic day overtime calculations, if applicable]

Prevent over-payment for employees who forget to clock out with time-clock lockouts

Export preformatted files to send to your preferred payroll provider (directly integrated to multiple payroll providers)