MicroSale is trusted by more than 13,000 Restaurants
You run a real business.
You need a real point of sale system.
MicroSale is a powerful, hybrid-style point of sale system for restaurants. With the dependability of the Windows platform and the conveniences of the cloud, MicroSale is a proven solution for fast-paced environments.
MicroSale offers enterprise software for multi-location management, EMV technology, online ordering, loyalty, online reporting, inventory, employee scheduler, 24/7 support, and more.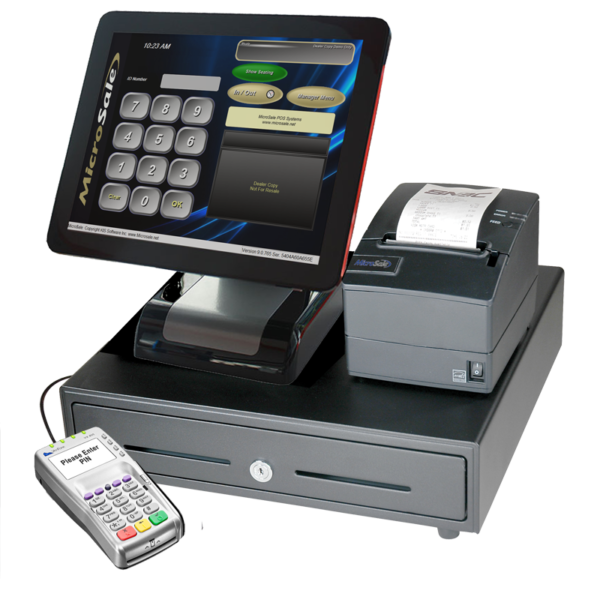 "Our Company had MicroSale installed from the first day we opened and it has been great. The system is very easy to use and it does include support with the package that was included for our company… The menu is very user friendly and employees are able to pick it up very quickly…"
"

We have been using MicroSale for over 20 years. It is a great product, great people! Very user friendly. Staff is knowledgeable and respond very quickly."
"I have been with MicroSale for over 20 Years. I have always received top notch support and advice from the support staff. They react quickly to any problem I come across. This is very important for my restaurant business. MicroSale provides value and experience to my business."
"We have been very happy with the system! We appreciate all the associates help with getting us set up & enabling us to work the bugs out! We recently did an extensive remodel & this has been a great addition!"
Simple. Flexible. Powerful.
MicroSale POS Systems is the perfect solution for restaurants, big or small. As the only POS system fully developed and supported by former restaurant owners, operators, servers and bartenders, you will find everything you are looking for in a point of sale system.
Whether you want to purchase the system and own it or use it as a subscription, MicroSale is tailored to work with any budget. Choose MicroSale and see bigger profits, quicker growth, and more control.